Vadelma ry järjestää yhteisnäyttelyn sekä Vadelmaklubin Kultuuritehas Polymerissa elokuussa yhteistyössä Art Containerin kanssa.
Planeet Vaarikas -yhteisnäyttelyssä mukana seuraavat Vadelman taiteilijat: Roope Ahola, Karl Blood, Sebastian Boulter, Tuulia Kasonen, Hong Liu-Sertti, Olga Palomäki, Eetu Pellonpää, Piritta Pääkkö, Random Doctors, Kikka Rytkönen, Susanna Salama, Antti Silvekoski ja Jouni Viljakainen.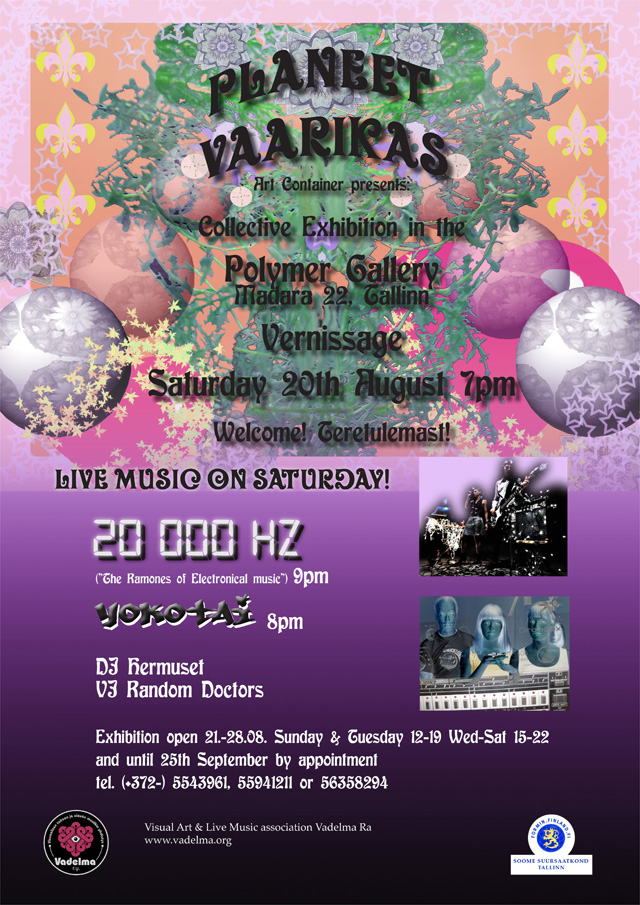 Näyttelyn avajaiset lauantaina 20.8. klo 19
Esiintymässä 20000 Hz, Yokotai, DJ Hermuset, VJ Random Doctors.
Kultuuritehas Polymer, Madara 22, Tallinn
Vadelmaklubi lauantaina 27.8. klo 21
Esiintymässä Tuima, Klava, Black Lizard and the Liquid Plastic Castles, Kuitten Ylväät. Visuaalit: Valovirhee / VJ Hypericum (Random Doctors). DJ KISDUR feat. VJ LUCIDAME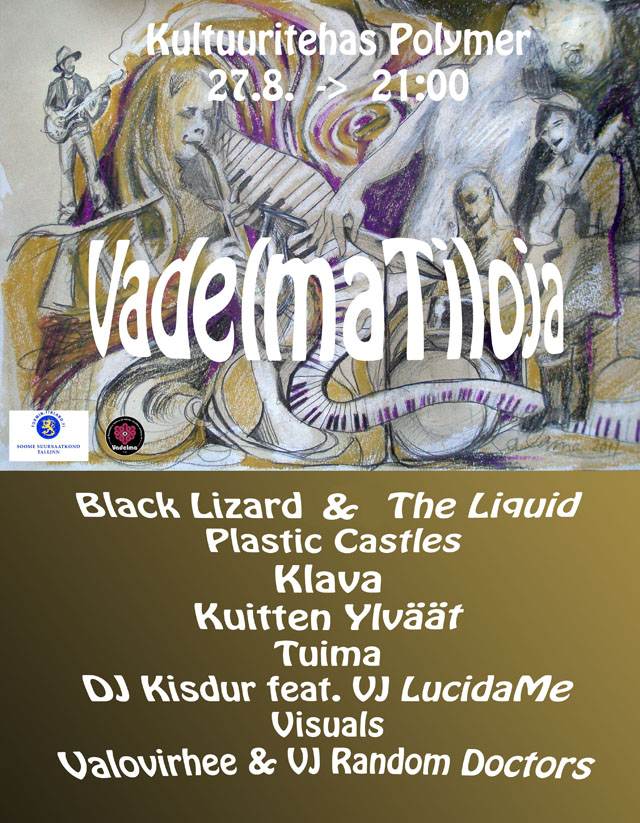 Juliste: Susanna Salama
Vadelmaklubi on osa Kultuuritehase Festivalia.
Tapahtumaa tukee Tallinnan Suomen suurlähetystö.